What our clients are saying about us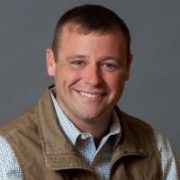 We have had a wonderful response to our new logo design.  I'm very pleased with the logo, brand mark, and color selections to re-brand our brokerage.
REALSTACK led me through the process guiding and teaching along the way.  They brought a high level of professionalism and experience that isn't obtainable in the area I live in.  
I've been so impressed and satisfied that I'll never revert to me designing things I don't understand.  They simply have a much greater understanding and I want to lean on that experience for all my future designs and branding.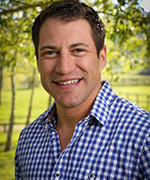 I had the opportunity to work with REALSTACK on a recent project and was overly impressed with the value they brought to my real estate client. Online marketing has become an absolute path for reaching prospective buyers in real estate and they took the marketing to levels I've never before experienced. They created more lead activity on one property than 10 others combined. REALSTACK is a catalyst to generating leads through inbound marketing, content strategy, SEO, email marketing, video marketing, lead nurturing, and everything in between.
Their marketing practices to reach the target market and create maximum exposure set the bar for future projects.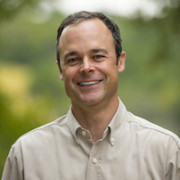 REALSTACK quickly became trusted advisors to our business. Our land broker website now is one of the best in our industry. We are consistently acquiring leads and portraying the exact brand we want to be known for. Their ongoing marketing campaigns are very professional and productive as well. As a result, prospects are consistently interacting with our brand and our brokers on ranch listings.
Their firm has definitely contributed to our revenue and market position.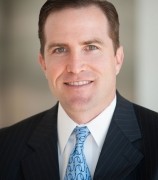 REALSTACK was instrumental in our digital marketing efforts and helped coordinate our sales program by utilizing a digital platform. They were able to build an integrated online strategy that was successful at gaining brand exposure, building our sales pipeline and converting leads.
The firm is well versed in all digital platforms through SEO and SEM and their knowledge of various campaign management tools allowed us to incorporate video and other media in a proficient and measurable manner.
I am very satisfied with the professionalism and results gained by working with REALSTACK and highly recommend their services.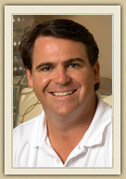 In sales, what's most rewarding is when you actually get to experience the positive effects of your marketing, first hand. Since we started working with REALSTACK, it has become rare for me to speak to a new prospect that hasn't already heard of Wilder on the Taylor. That can only be from our vast Internet presence and campaigns, hyper focused content strategy, countless online photos of the property, and engaging video marketing that they have done for our business. It's impressive when you're at a tradeshow, and strangers know who we are and what product we offer.
I was most impressed with a marketing company that impacted our sales operations. They deployed CRM within our business, built a traceable sales cycle, and created clear qualification parameters for our sales pipeline.
Having a team like REALSTACK that understands the sales process, as well as how to analyze and execute an effective inbound marketing strategy, has helped us engage with more qualified prospects. It's a great partnership.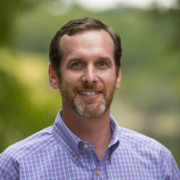 REALSTACK brought a level of branding and market positioning to our business we absolutely could have not achieved on our own. In addition, we had our best sales year ever shortly after partnering with REALSTACK. They have proven to be difference makers for our sales and client services.
The expertise, responsiveness, and willingness of REALSTACK has been evident throughout our marketing projects. Elevation of our online brand with clients and prospects was key, and REALSTACK delivered on that objective. Our new website will prove to be the cornerstone of all our future marketing.
REALSTACK has improved our web presence, prospect outreach, and marketing efforts in one fell swoop, thanks to their uncanny ability to understand our enterprise technology consulting business. They have a great understanding of how to utilize different sales and marketing strategies, while delivering them in creative, outside-the-box ways.
I have come to know that REALSTACK always has Four Cornerstone's best interests in mind and we trust them to guide us in important marketing decisions for our business.
I've owned and operated businesses for over 25 years, and have worked with countless marketers and sales leaders. What separates REALSTACK is their devotion to being more than just an agency, but a true partner that's an integral part of our team at Cogniserv.
With our four lines of business, they have taken the time to understand each business unit, stay in constant communication with our teams, and deliver, plan, and execute marketing and sales initiatives that have yielded measurable results. They have been heavily involved in all of our ongoing sales and marketing tasks – from re-tooling and optimizing our digital platforms, to branding and designing all of our marketing collateral, and everything in between. I feel like I have an entire marketing department in my business with REALSTACK.
In every business you have role players and difference makers. For us, when it comes to digital marketing and driving revenue, REALSTACK is a difference maker.
We've worked with marketing firms before, but it didn't take long for us to realize what REALSTACK could do for our marketing efforts that set them apart. What started out as a website project quickly developed into an interconnected relationship where we came to rely on their creative guidance and ability to effectively execute tasks.
Case in point: when we were looking for a unique way to present our products and services, REALSTACK brought a video marketing strategy to the table where they would personally shoot, produce, and optimize our videos, ensuring they deliver the right message to our desired audience. It was a hit with our executive team and, more importantly, our prospects.
Having access to a team with such a wide set of skills and expertise has been extremely beneficial for MissionSelect. I wouldn't hesitate to introduce them to some of my most trusted relationships.
What I appreciate the most from the start was a marketing firm that listened to our ideas, consistently moved projects along, researched our business, and with a level of independence developed a web and marketing presence that we could then grow and refine.
The end result looks great and gives our company the web presence that we needed and wanted. We tried this with several other companies and had never been successful. Chad deserves a lot of credit.
REALSTACK was able to bring structure and technical expertise to our marketing at a critical time and we very much appreciate their dedication to Jackson-Shaw. We really do appreciate Chad and the manner in which he does business.
Our marketing and website design needs are simple but important. As a rapid growth business, we didn't have time to guide step-by-step the web design and marketing of Cyclone Services. REALSTACK took the time to research what we do within our industry, and was able to craft the content, messaging, and design to an exact fit for our business.
I couldn't be more pleased in working with REALSTACK.