SOME OF THE MOST RESPECTED BRANDS IN THE LAND INDUSTRY TRUST REALSTACK



LAND MARKET PRICE WATCH
Comparable listings at your fingertips and data charts to make it super easy. Sell faster and at the best market price.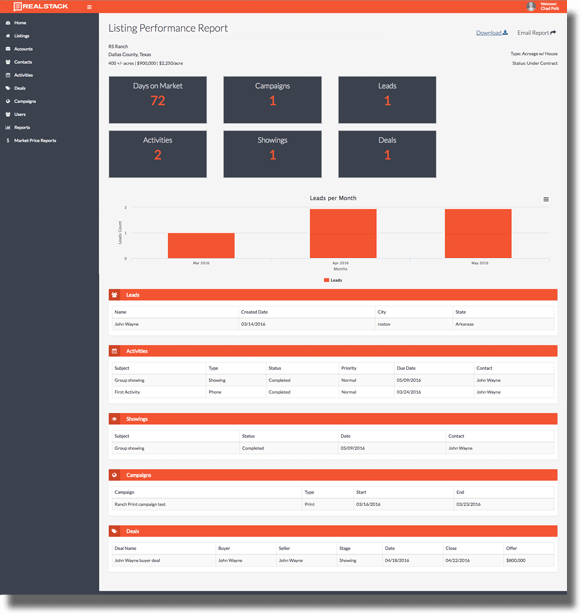 LISTING PERFORMANCE REPORTS
Does your heart rate go up every time a seller wants a sales & marketing update on their property? Well, no more! You'll be able to easily report on leads, showings, and deals for any of your listings in REALSTACK.
Download, print, or email this report to your clients.
Get started by requesting a demo!
RURAL REAL ESTATE TRENDS
Buyers or Sellers market? Get deep analytic charts over time of your current market to provide to your clients. Supply and demand metrics such as absorption rate, months supply, total acreage for sale, total market value and more over time to help and impress your clients. See it for yourself!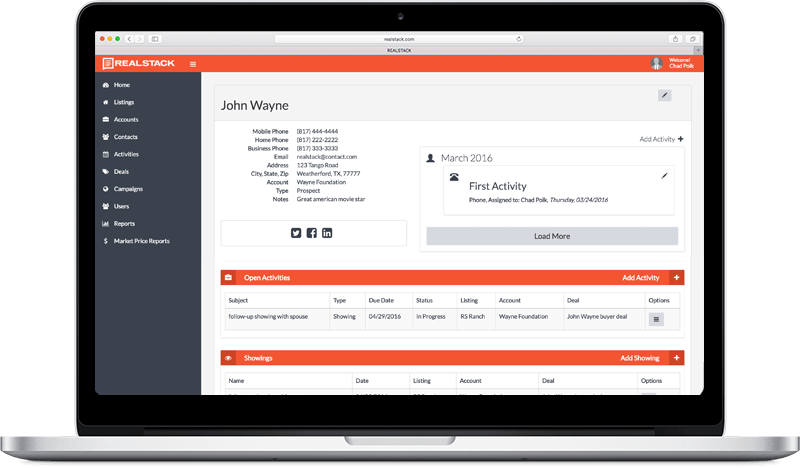 CRM
Customer Relationship Management (CRM) built just for land professionals. Spreadsheets, iPhone contacts, Android contacts, email marketing lists, brokers spread out geographically …the contact management challenges continue.
REALSTACK solves this challenge. Relate your listings to your accounts, contacts, deals, and showings in one system! Track property showings and set follow-up tasks. Start by requesting a demo.
Market Reports
Sales Guidance
Online Marketing Tips
Latest Features
Pre-release Offers