All-in-One Land Brokerage Software
Websites, Listing Management, Feeds, Lead Management, Sales Comps and More.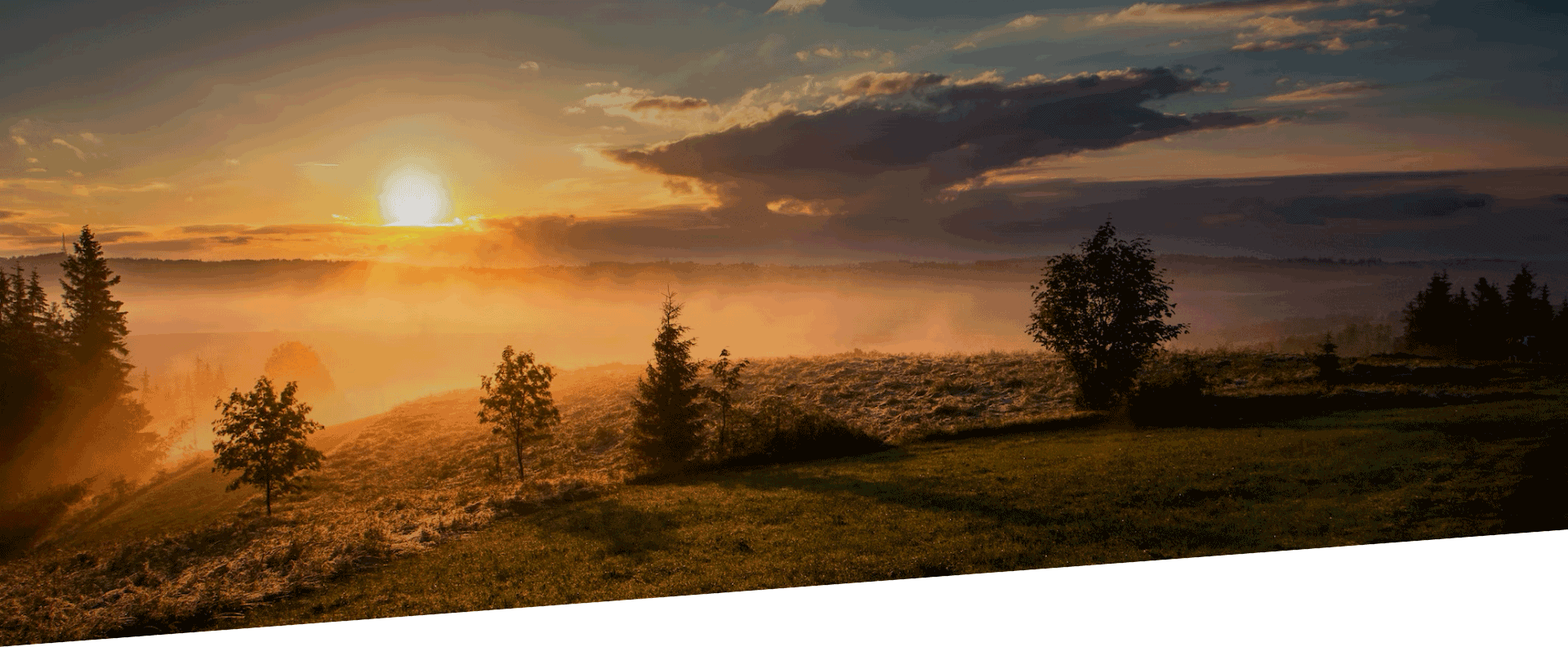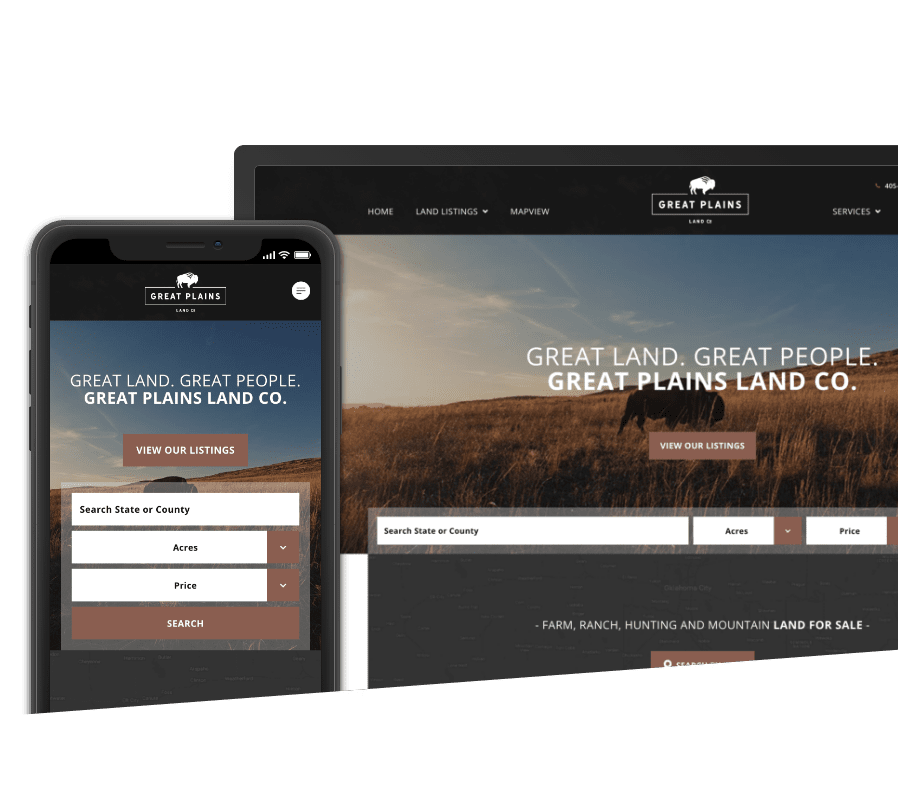 Built for the Modern Land Brokerage
REALSTACK solves brokerages' challenges: the need for advanced technology partners, low-performing websites, and inefficient listing management on their website and marketplace sites.
Finally, a technology partner in the land industry!
Explore Land Broker Websites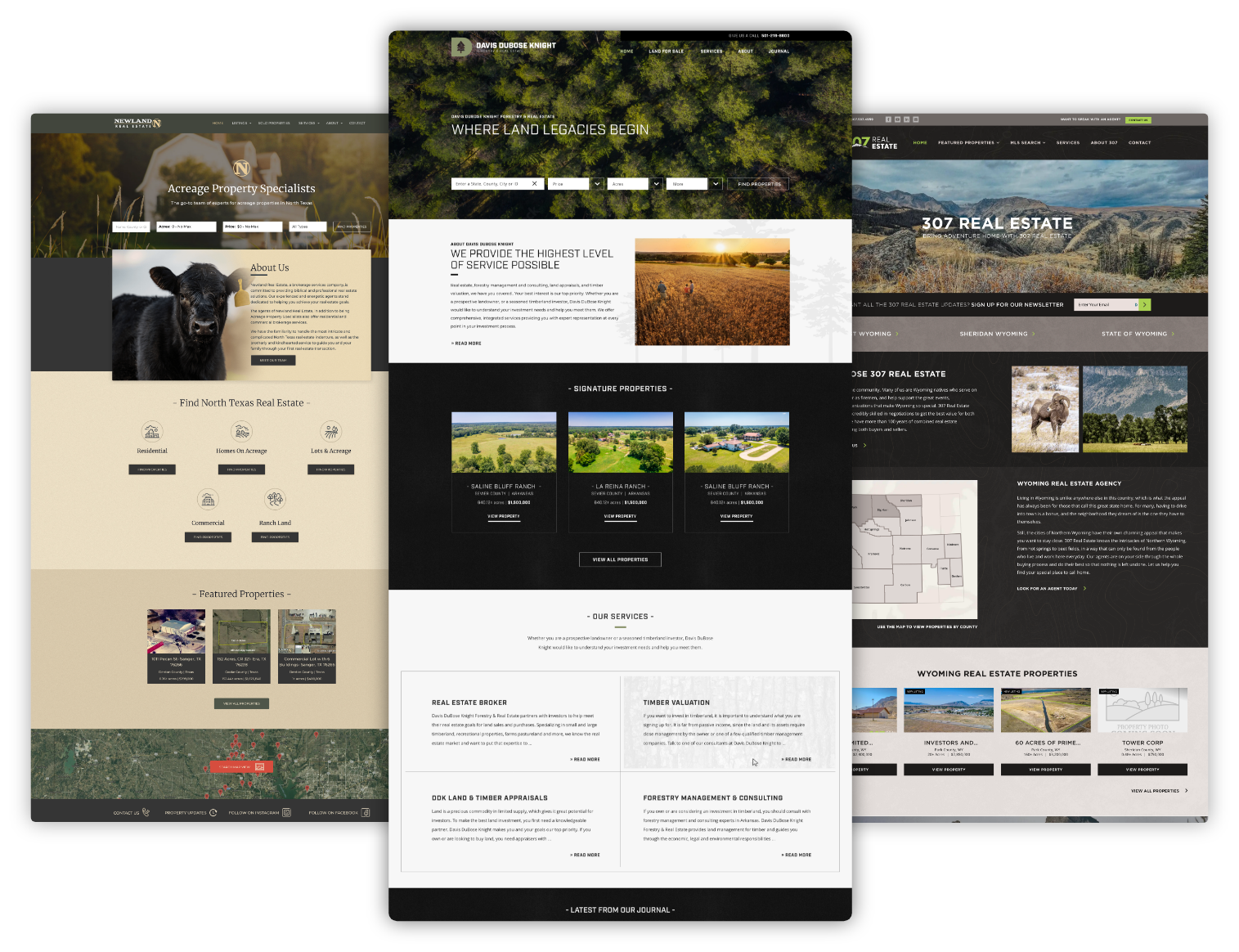 Efficient Land Brokers
We know the digital marketing playbook for land.  It starts with the centerpiece of all marketing, the land brokerage website.  While listing management can be cumbersome and overwhelming with duplicate data entry, REALSTACK brings the all-in-one system to manage your listings in one place and let our feed system keep your listings in sync with other marketplace websites.  REALSTACK also helps you manage your prospective customers, from initial leads to past customers, with the integrated, simple lead management system.
Learn About Software Features
A Tech Team That Knows Land
Why REALSTACK Works
Our land broker websites and software perform for many brokerages.
Here are just a few reasons why.
Custom websites designed & built from the ground up
Carefully crafted code for search-friendly sites
Maximum lead conversion opportunities
Interactive features to engage with website visitors
Knowledgeable and willing support team
Efficient & easy to use listing management tools
Integration with other websites in the land industry
Cloud hosting on enterprise infrastructure that scales
We plan on you being a client for a decade
Top Tier Land Websites
Entrusting your most important marketing asset to a first-time developer of a land website is risky. Go with the experts on your next land brokerage website.
The REALSTACK team has designed and built hundreds of land broker websites. Our websites and systems are built for land professionals, from the single agent website to hundreds of agents within a brokerage. We know your lingo, maps, tools, and best practices.
You don't have to teach us the land business to build your website …we are in the industry with you!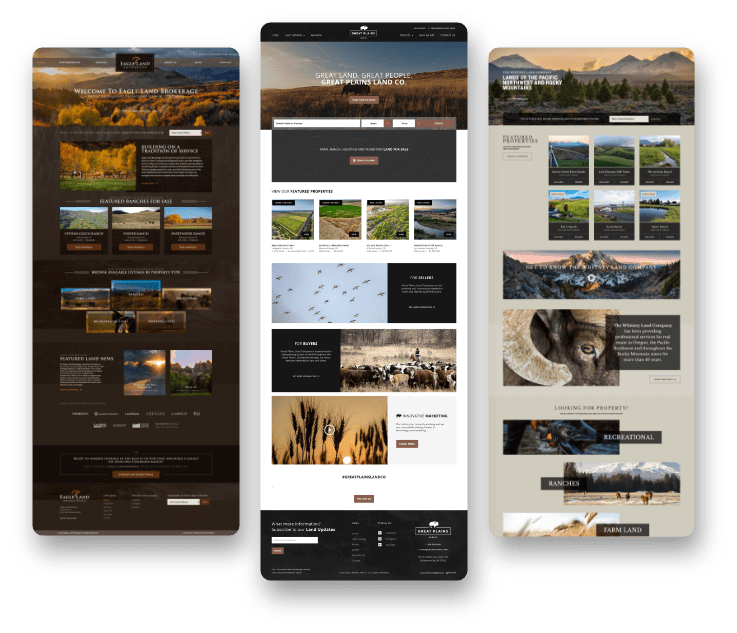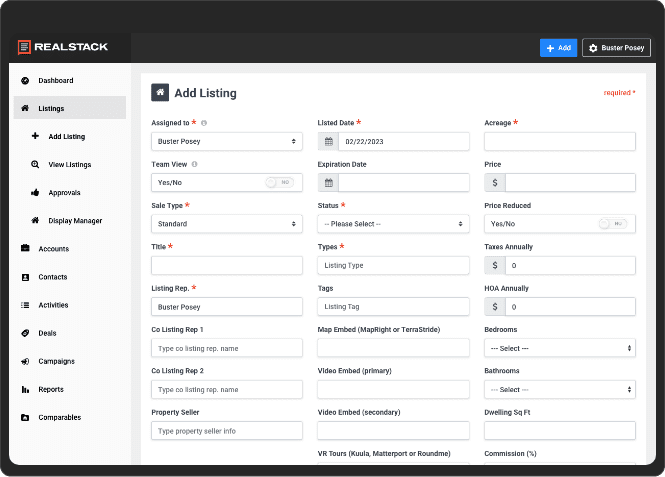 Software for Land Pros
REALSTACK is not just a website, it is a platform for land professionals.  We've combined the land broker website with a software platform to make your brokerage and agents more efficient with everyday processes to market and sell land.
We've brought listing management to the modern era.  The listing management system is built for land and all its unique attributes.  Of course, we support residential, commercial, and more, but land is at the heart of everything we do.  The platform can also feed your listings to other land industry marketplace websites so you can manage all your listings in one system!
Need simple lead management, activity tracking, deals, sales comps, reports, and other everyday features?  REALSTACK has those too!
Explore our Software
Search Engine Optimization
Results-driven SEO services for land brokerages.
SEO Services we Offer
Website Audits
Technical SEO
On-Site Optimization
Off-Site Optimization
Online Directory Management
Link Building
Content Creation
Learn About Land Broker SEO
I've been so impressed and satisfied with our re-branding initiative with REALSTACK that I'll never revert to me designing things I don't understand. They simply have a much greater understanding and I want to lean on that experience for all my future designs and branding.
The team at REALSTACK is the "real deal", all marketing bases are covered in a systematic way – and the results for our company are the proof that their systems approach works!
REALSTACK brought a level of branding and market positioning to our business we absolutely could have not achieved on our own. In addition, we had our best sales year ever shortly after partnering with REALSTACK. They have proven to be difference makers for our sales and client services.
Since moving our land broker website over to REALSTACK, our lead volume has increased significantly. Super happy with the result of that decision. Additionally, the feeds to our online advertising websites have saved me endless hours of work and allowed us to manage listings from one system