Reports for Land Brokers
Gain insight into your brokerages' performance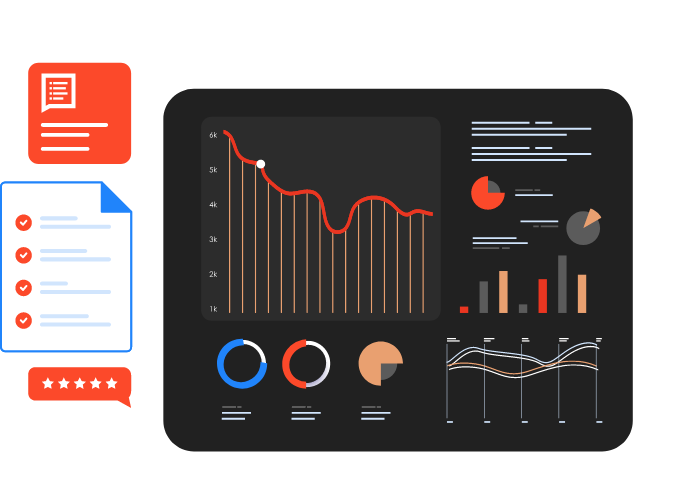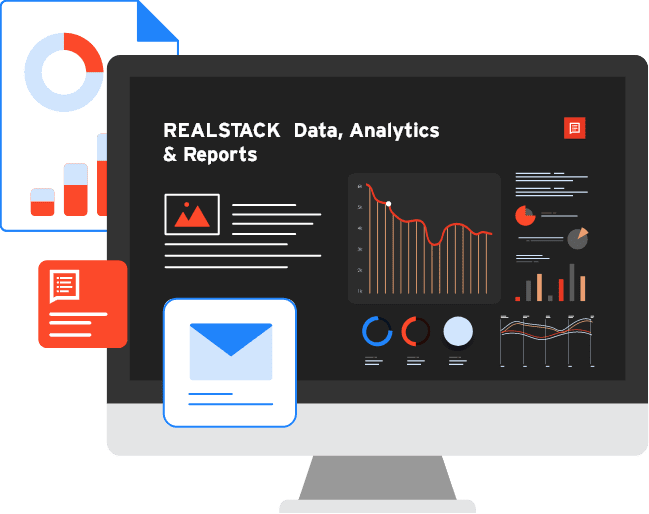 Manage and Make Decisions with Data
Information at your fingertips allow brokers and agents alike to manage their book of business to make better marketing decisions in the future. REALSTACK delivers a host of reports to measure results and trends.
These reports bring your data and analytics to life with summary info, charts, graphs, datasets, and other visualizations to make understanding a trend easy.
See the reports first hand!
Request a Demo
Leads by date
Leads by listing
Leads by source
Leads by conversion
Listings performance
Listings inventory analysis
Listings view and leads
Deals by date
Commission by rate
Deals by stage
Deals aging analysis
All Printable Reports
Need to send that report over to a team member? Want to print out a clean report with charts and data? You can now do all this for any report in REALSTACK.
Our printable reports can be downloaded electronically and printed at any time. This is your modern-day reporting system with all the tools you need.
Reach out to Sales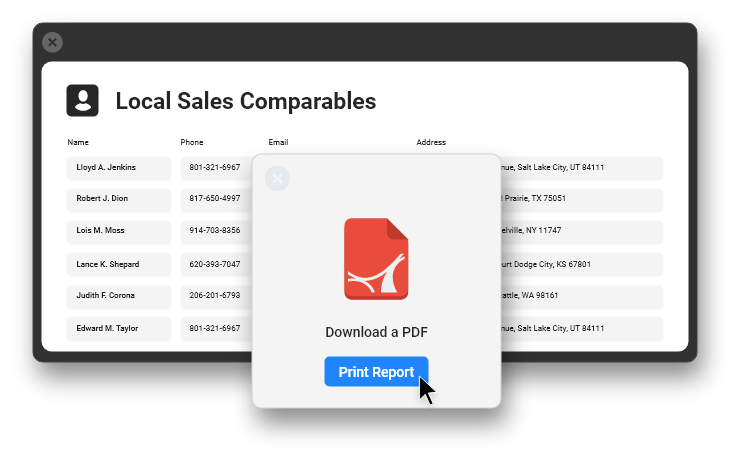 I've been so impressed and satisfied with our re-branding initiative with REALSTACK that I'll never revert to me designing things I don't understand. They simply have a much greater understanding and I want to lean on that experience for all my future designs and branding.
The team at REALSTACK is the "real deal", all marketing bases are covered in a systematic way – and the results for our company are the proof that their systems approach works!
REALSTACK brought a level of branding and market positioning to our business we absolutely could have not achieved on our own. In addition, we had our best sales year ever shortly after partnering with REALSTACK. They have proven to be difference makers for our sales and client services.
Since moving our land broker website over to REALSTACK, our lead volume has increased significantly. Super happy with the result of that decision. Additionally, the feeds to our online advertising websites have saved me endless hours of work and allowed us to manage listings from one system