Land Broker SEO
Build rankings on Google with SEO for land brokers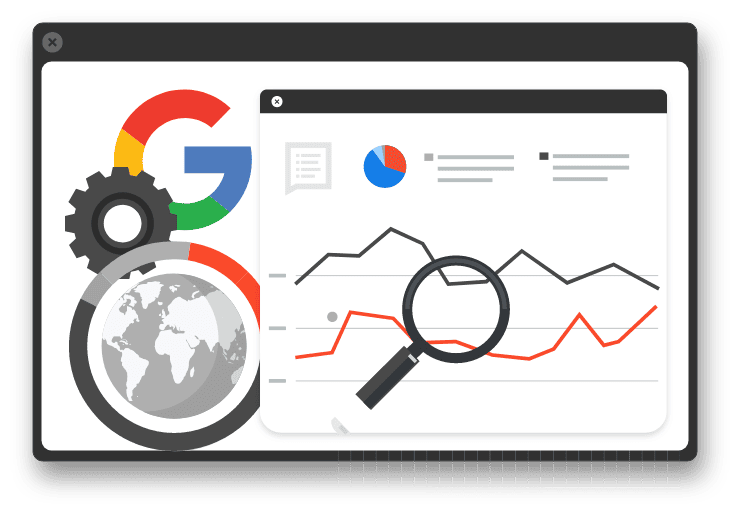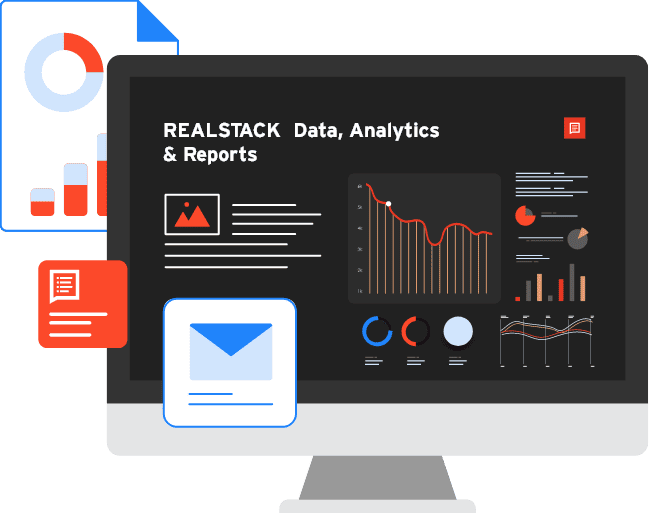 Boost Traffic and Leads
Higher rankings on Google mean more traffic to your land broker website and more lead conversions. Are search rankings a mystery to you? You're not alone, but the search marketing team at REALSTACK has been building rankings for land brokers for years. We know the playbook for better search rankings and the land industry. A combination that puts our land broker clients at a distinct advantage.
FREE Trial
How we do Land Broker SEO
Get to know the SEO team that knows land
Advanced keyword research is the foundation of any search engine optimization initiative for a real estate brokerage. We analyze millions of search phrases to find marketing-defining phrases, geo-specific phrases, long-tail keywords, search volume, click potential, and searcher intent.
We run full website crawls from multiple tools to get an overall health score of your website. Search bots care deeply about crawlability, speed and performance, internal linking, use of markups, security, and more. We can then work on priority errors, warnings, notices, and enhancements to your land broker website.
Existing backlinks to a website can be helping or hurting. Our search team carefully reviews those existing backlinks and sets plans for removing any spammy or negative quality backlinks to your website.
Planning is the most important step to ensure we get results for our SEO for land broker clients. Based on the previous research, audit, and analysis, our land broker SEO team will build a full on-site optimization guide complete with the keyword target for every web page, meta titles, meta descriptions, page titles, H1, H2, and more.
Based on the site audits and technical strategy, our land broker SEO developers can take action on issues discovered and enhancements that will improve your brokerage's search rankings.
Writer's block, no time, unable to finish …we are here to help with expert real estate writers and creatives. Articles, videos, infographics, memes, market reports, webinars …we know what land and real estate website visitors want.
Search engine optimization resources are everywhere, but those that know the land business are rare. The REALSTACK SEO team only works for land brokerages, so we know what works and what doesn't for land.
Once you have the foundation set for on-site optimization, it is time for off-site optimization. This would be other web properties you can optimize for brand building, citation building, content marketing, social media, online directories, and more. Our team is here to set a strategy for off-page tactics to grow authority and organic search traffic
REALSTACK has a results-driven team, meaning our actions are purely targeted at an intended result. SEO for land brokers doesn't have to be a black box. We focus on statistical goals and results that we give to you in periodic reports so that you can measure our success.
Local SEO for Land Brokers
Google search results are local first. Local search optimization of your land broker website and other web properties is more important than ever. REALSTACK helps you optimize your website for your local area, and create and manage business listings on Google, Facebook, and other sites to help your prospects find your business.
Local content and backlinks are also key factors to ranking locally as well. Let us help you build local content and backlinks.
73% of Google search results contain a local feature. Maximize your local presence with REALSTACK's land broker SEO.
Reach out to Sales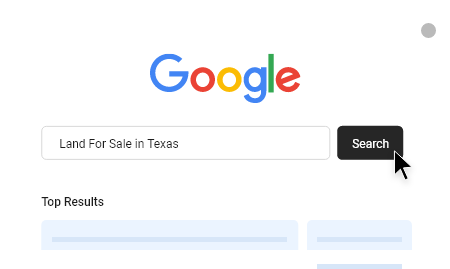 I've been so impressed and satisfied with our re-branding initiative with REALSTACK that I'll never revert to me designing things I don't understand. They simply have a much greater understanding and I want to lean on that experience for all my future designs and branding.
The team at REALSTACK is the "real deal", all marketing bases are covered in a systematic way – and the results for our company are the proof that their systems approach works!
REALSTACK brought a level of branding and market positioning to our business we absolutely could have not achieved on our own. In addition, we had our best sales year ever shortly after partnering with REALSTACK. They have proven to be difference makers for our sales and client services.
Since moving our land broker website over to REALSTACK, our lead volume has increased significantly. Super happy with the result of that decision. Additionally, the feeds to our online advertising websites have saved me endless hours of work and allowed us to manage listings from one system