Listings Management
Easy to use and built for land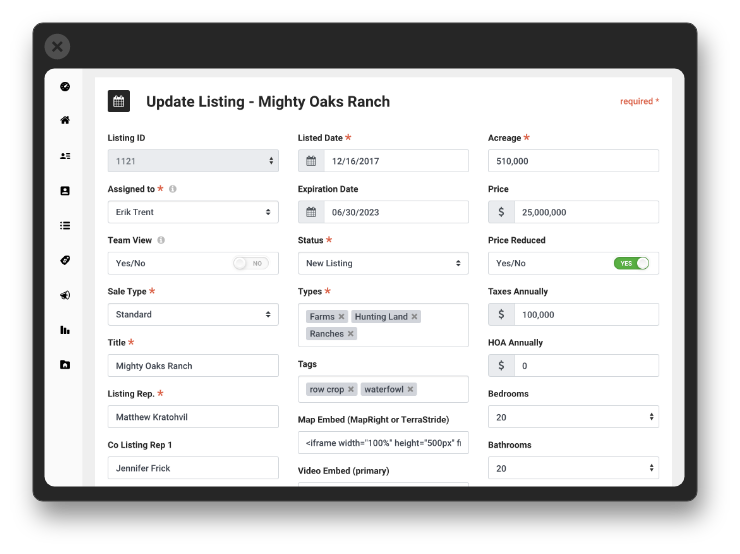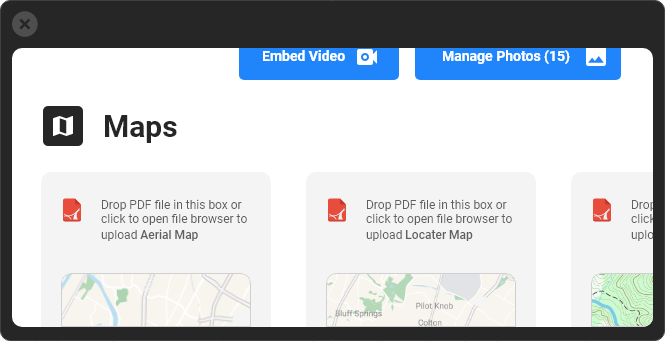 Listing Management for Land
Clean, functional, and comprehensive. That is what defines listing management with REALSTACK. This makes the complexities of entering and updating your land listings so simple.  Whether your brokerage has a listings manager or your agents manage their own listings, they'll love the simple process of entering listing information.
Land listing types, land-specific attributes, embed and attach maps, attach documents, bulk upload photos, drag and drop photo orders, embed videos, valid US cities and counties selector, KML integration, geo coordinates, and much more.
Request Demo
Rich Land Information
Your objective is to provide rich and thorough information to your prospective buyers as is ours. So we built the most comprehensive system to optimize listings to sell quickly and easily. Taking hundreds of potential listing attributes and crafting a smooth interface to add or update listings with ease became the result. From entering listing information to adding maps, photos, videos and everything in between …your listing management experience will be forever better.
Request Demo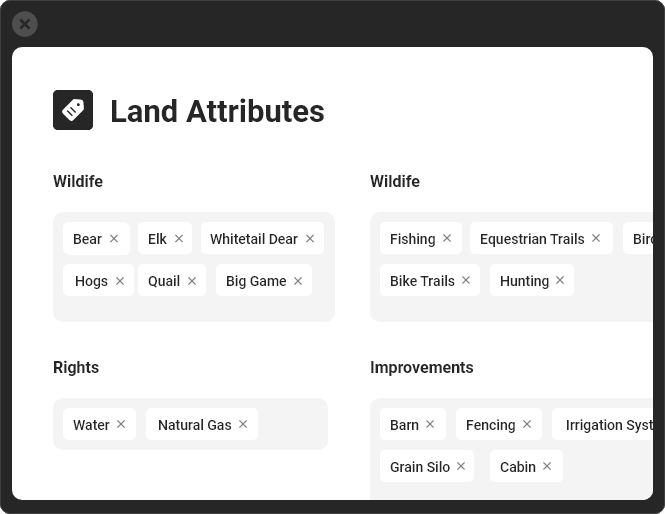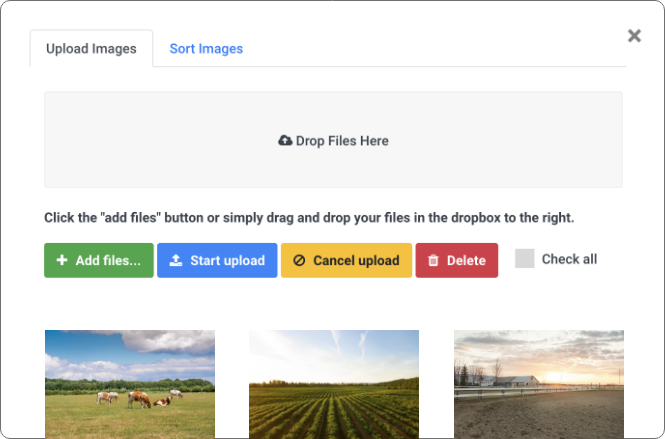 Photo Management
Photo uploading and sorting made simple. You can easily drag and drop 1 or many photos, and they upload in a flash. Want to display featured photos? No problem. Do this with the click of your mouse. Are you tired of uploading photos in a certain order so they will display in that order? No more. Upload photos in any order because REALSTACK has a drag-and-drop arrangement tool.
Listing photo management from REALSTACK is robust and reliable, and we've been told fun to use! Eliminate your photo headaches and use.
Run a more Efficient Brokerage
Start by Requesting a Demo