Feeds to Land Websites
Most reliable and robust listings feed system for land brokers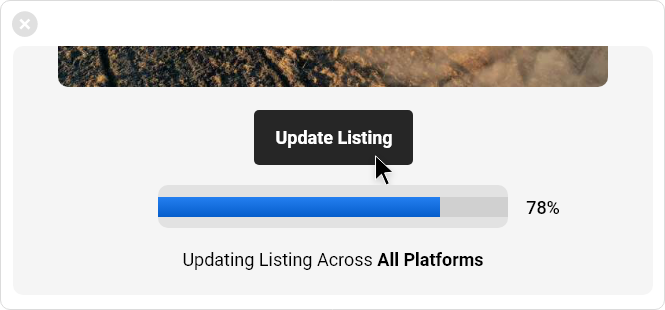 Enter Listings Once
REALSTACK is the first to deliver one system for all your listing management and website. That means you only enter your listings once, and our system can feed to all major land industry websites.
Update photos, change a price, or update a description …no more going to multiple sites to make those updates as well. Instead, update your listing in REALSTACK, and we'll handle updating your listing on all the other websites.
Request Demo


Listings Management Made Easy
Clean, functional, and comprehensive. That is what defines listing management with REALSTACK. This makes the complexities of entering and updating your listings so simple. Land-specific attributes, embed maps, attach documents, bulk upload photos, drag and drop photo orders, embed videos, valid US cities and counties selector, KML integration, geo coordinates, and much more.
Request Demo