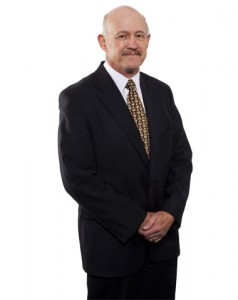 Last week I had the privilege of listening to Charles Gilliland speak at the Outlook for Texas Land Markets in San Antonio and he never disappoints. Mr. Gilliland is a Research Economist at the Texas A&M Real Estate Center and just has a power packed presentation every time on stage.
Recently he published an article in Lands of Texas Magazine that had to be shared with our RealStack clients. Mr. Gilliland offers that the economic expansion will continue. Texas land prices rose 9% in 2014 to $2,354 per acre and a 33% increase from 2009. That stat doesn't really help our land broker clients as they are usually geographically focused so we took some of the data in his article and created our table of hottest counties in Texas ranch sales for Spring 2015. Mr. Gilliland's data shows the top 5 most active counties for December 2014, January 2015, and February 2015. We've tabled those counties below and listed number of times they appear in the top 5 list.
| | |
| --- | --- |
| COUNTY | # TIMES APPEAR IN TOP 5 |
| Henderson | 2 |
| Llano | 3 |
| Burnet | 3 |
| Gillespie | 3 |
| Kerr | 2 |
| Bandera | 1 |
No surprise, the Texas Hill Country is hot. To view the market report click here http://issuu.com/landsoftexasmagazine/docs/spring_2015_lotm/57?e=8505824/11503970.
With the collapsing oil prices and weakened commodity prices, it did have some impact on segments of the market. Oil-based recreational buyers are putting their purchases on hold, farmland supply is low as commodity prices weaken, and cattle inventory is low as result in recent years of drought which has affected income producing ranch sales.
So as Mr. Gilliland sums it up, some see a quick resolution to weakened oil prices, but not so much for agricultural commodities. With the expanding worldwide supply of oil, some see a prolonged decline in land sales. After coming off of a banner year in 2014, no one seems to have a firm position on the next six months.
If you'd like these and other land market articles sent to your email inbox, subscribe to our newsletter here.
http://recenter.tamu.edu/staff/cgilliland/
https://realstack.com/wp-content/uploads/2015/05/hottest-texas-counties.jpg
315
851
Chad Polk
/wp-content/uploads/2015/04/RealStack_Logo_Set_white-300x62.png
Chad Polk
2015-05-15 13:55:19
2020-11-13 15:09:41
Hottest Counties for Texas Ranch Sales