DALLAS, TX (December 2022) – REALSTACK announces integration with Facebook Marketplace. Brokerages can now feed their listings directly to Marketplace for Facebook ads to reach a broader audience.
About Facebook Marketplace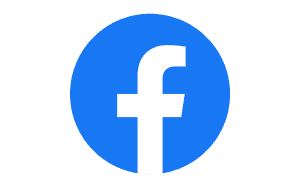 Marketplace is a destination on Facebook where people can discover, buy and sell items. People can browse listings, search for items for sale in their area or find products available for shipping. REALSTACK integrates with your Facebook Page Commerce Manager by feeding your brokerage listings to a preconfigured catalog.
Agents and brokerages can list a broad selection of properties for sale on Marketplace. People can browse these listings on Marketplace and use filters like housing type, price range, bedrooms, bathrooms, square footage, and more to find whatthey want. When someone finds a listing they like, they can fill out a short lead form with their contact information, which the agent will use to contact them.
Benefits of Facebook Marketplace
By including your listings on Marketplace, you can reach buyers on Facebook who are already looking for homes and properties.
Facebook is a more casual marketplace. This allows you to reach potential customers while they are browsing social media.
Marketplace also allows you to receive contact information through a simple contact form that potential buyers can fill out when looking at your listings.
Commerce Manager
A catalog contains information about the listings you want to advertise or sell across Facebook and Instagram. You can create catalogs for different types of properties. The platform to create and manage your catalog is Commerce Manager.
We recommend that you use one catalog for all your listings instead of creating multiple catalogs. This helps you manage your listings more efficiently and build your audience.
Create sets or collections, which are groups of listings from your catalog that you want to feature in your ads or shop on Facebook or Instagram.
Marketing with Facebook Marketplace
As a land real estate marketer, you can run various types of ads that use your catalog from Meta Ads Manager, including:
Meta Advantage+ catalog ads: Advantage+ catalog ads (formerly known as dynamic ads) automatically show relevant items from your catalog to people based on their interests, intent, and actions online. You'll need to connect your catalog to your Meta Pixel or SDK to run them. Learn how to create an Advantage+ catalog ad.
Collection ads: Collection is an ad format that shows four items from your catalog under a hero image or video. People can click on items to learn more or browse similar items. Learn how to create a collection ad.
Carousel ads: A carousel is an ad format that shows multiple images or videos people can scroll through, each with its own link. You can fill the carousel cards dynamically with items from your catalog. Learn how to create a carousel ad.
Ads with product tags: You can create ads with product tags to promote specific items in your catalog. People can click on the product tags to go to a product details page to learn more about or buy the item. Learn how to create an ad with product tags.
Collaborative ads: If your brand sells items through a participating merchant, collaborative ads allow you to run direct sales campaigns. Your merchant partner shares a segment of their catalog with your business, which you can use to run Advantage+ catalog ads.
Setting Up Your Feed
Through REALSTACK's new integration with Facebook Marketplace, clients now have access to feed their listings into the Marketplace automatically. With REALSTACK's many integrations, clients can reach more buyers than ever before.
If you want to get this feed set up, please reach out to support@realstack.com.
Find this information and more at https://www.facebook.com/business/help/